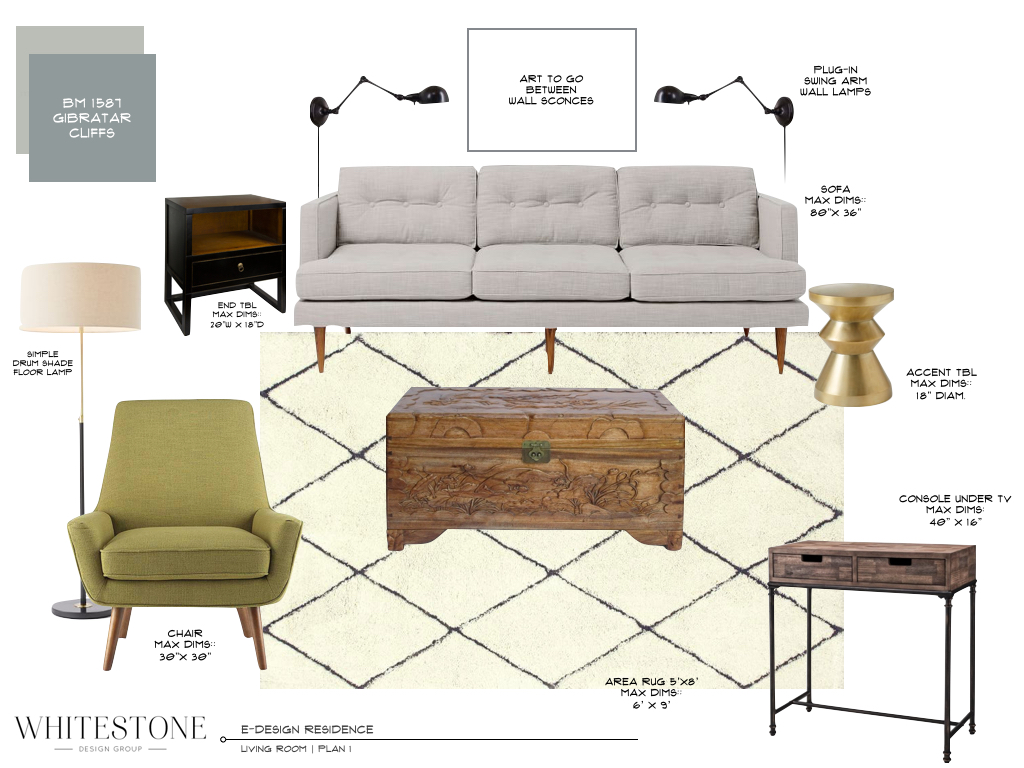 I recently finished up an E-Design project for a client that I thought turned out so great! We were working with a very small and awkward living and dining space in a very small and old craftsman home. We decided so give the rooms new function (the living room became the dining room and entry and the dining room became a cozy t.v. room). My clients had a couple heirloom antique pieces of furniture that they really wanted to incorporate, like a carved Chinese trunk and buffet/chest. Incorporating these vintage pieces with modern, midcentury furniture gives the space a nice modern eclectic feel that fits the couple's personality perfectly. Since I am unable to present the design in person, I add as many comprehensive and detailed notes to the floor plan and design boards as I can so that my clients understand the design plan as they start putting the rooms together. I was able to give them a lot of bang for their buck, THREE new living spaces and a step by step design plan and shopping list for them to put it together on their time and budget. Check it out below!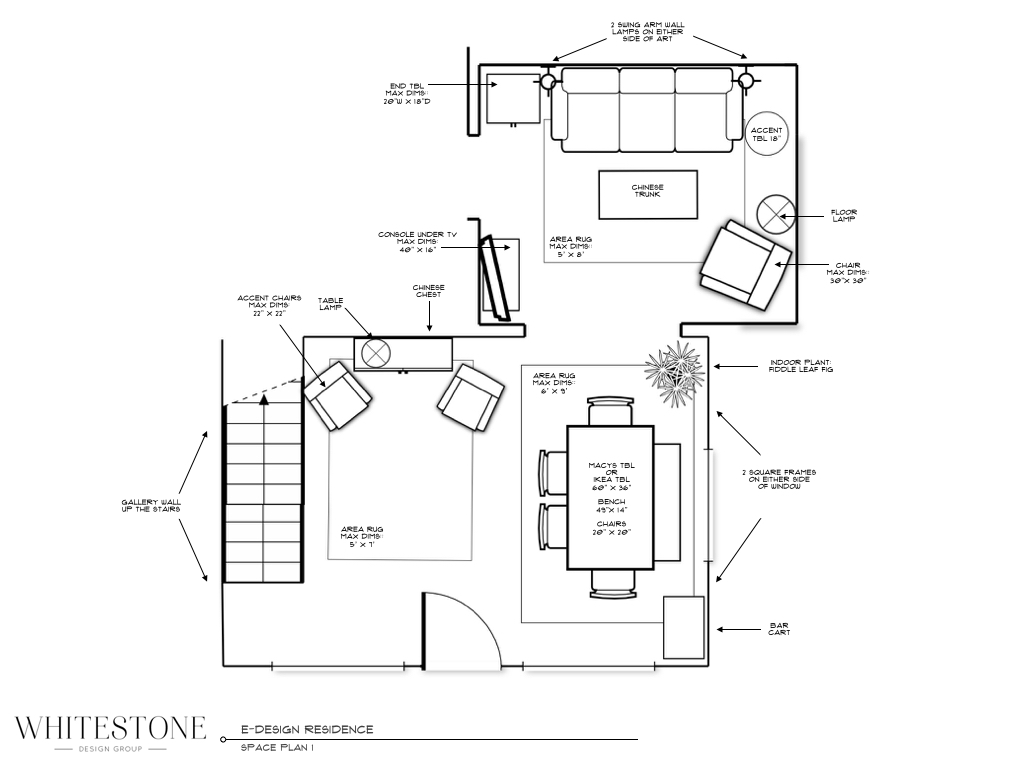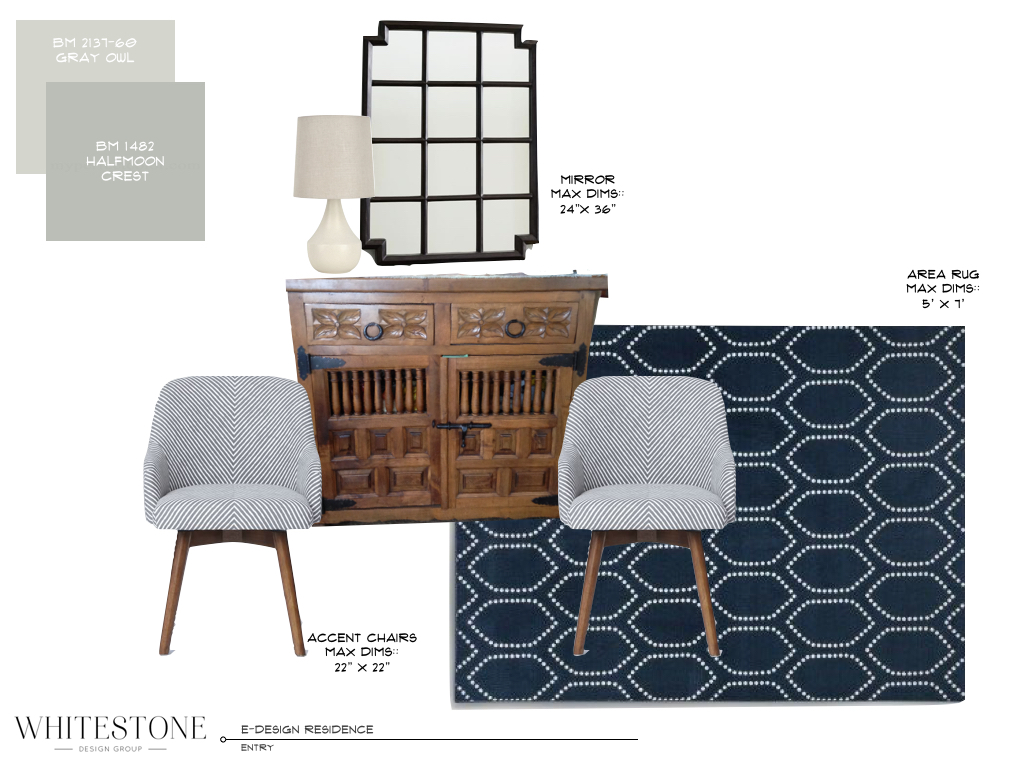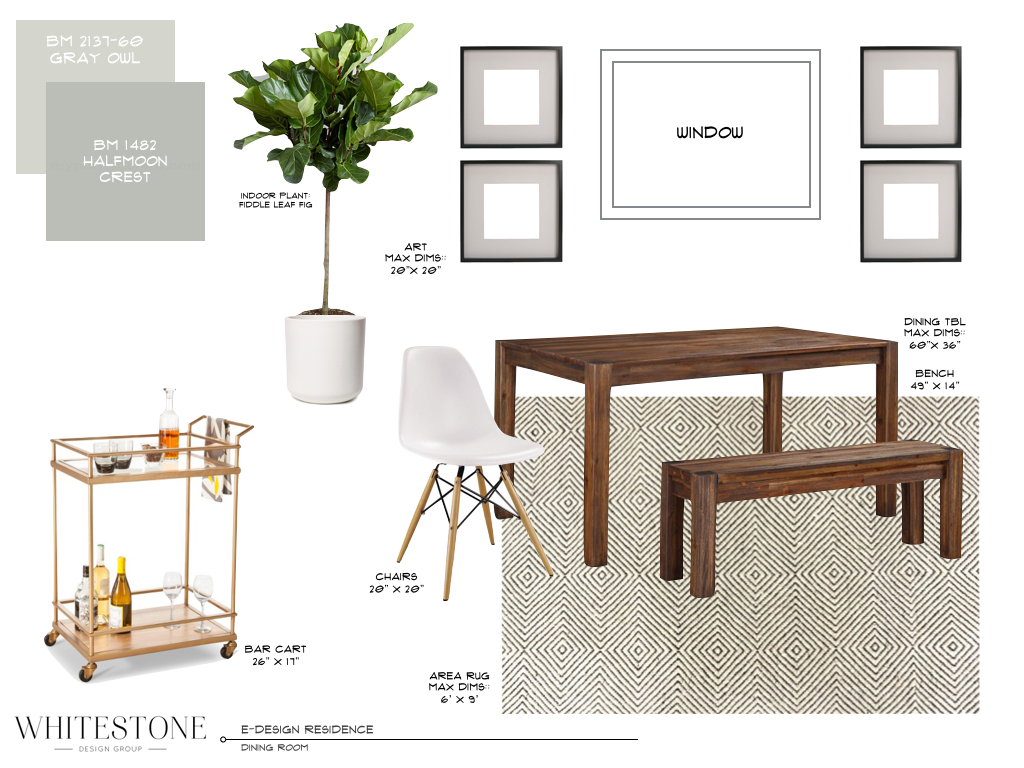 I decided to pull together a second option if they chose to get a small scale sectional to put into the cozy t.v. room instead of a sofa, since that was one of their original ideas and requests. Here is option 2 using most of the same pieces but substituting a smaller accent chair.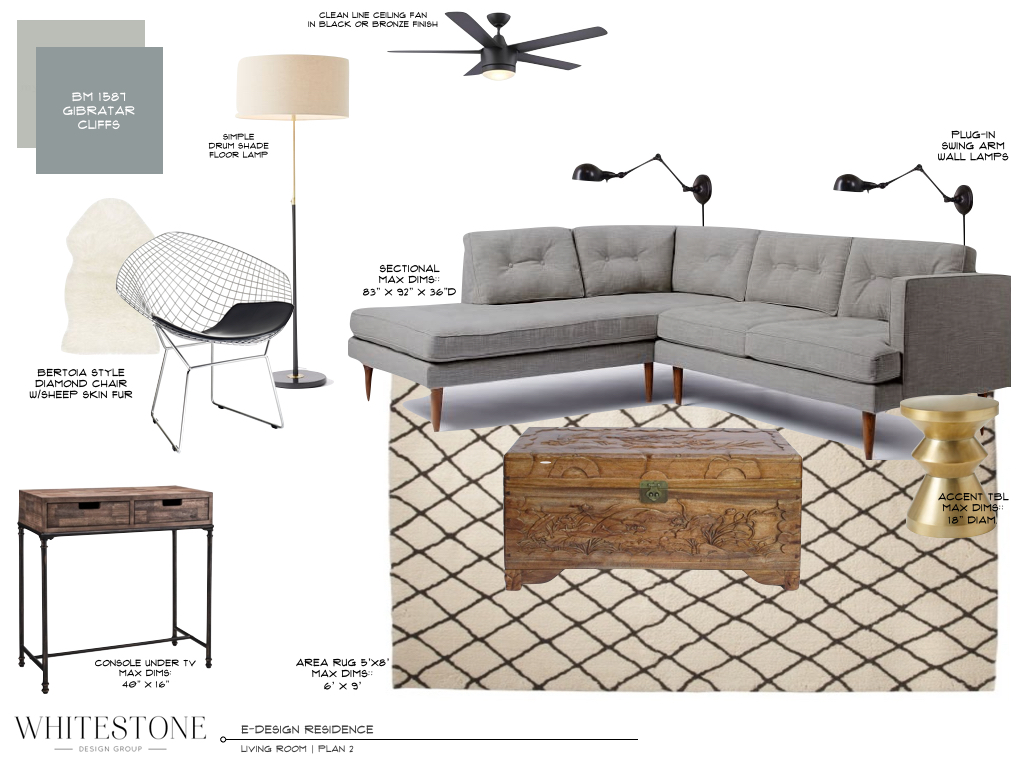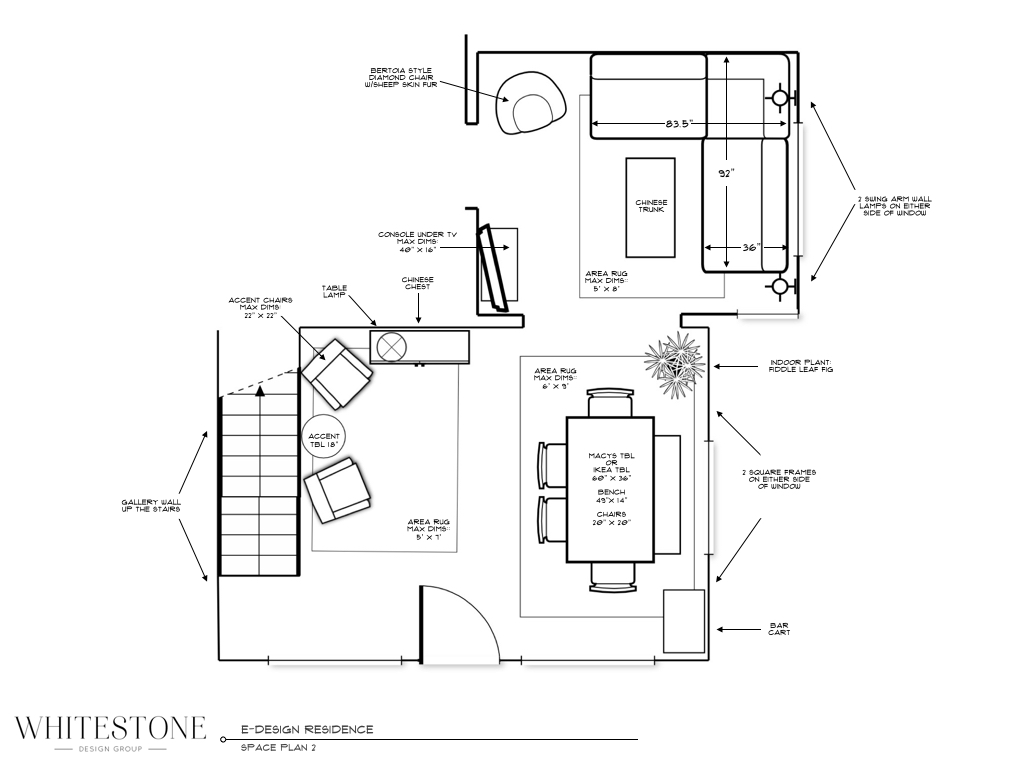 Please leave a note in the comments below and let us know what you think and if you have any questions about the pieces sourced. If you're interested in a project like this, please let us know by emailing us at hello@whitestonedesigngroup.com and we'd love to talk to you about your project!
Thanks for stopping by!
xx Katie