I have to admit, the last time that I did a design plan in this type of time crunch, was back in college!  This week has been a whirlwind.  Planning alone is always fun and a little bit of a challenge, but finding myself needing to make design decisions also based on timelines and product availability is something that I haven't had to do in a LONG time!  However, the inspiration has been flowing and I'm completely in love with the direction this sweet little nursery is heading in. 
THE CONCEPT
I moved to the Greater Seattle Area in late 2012.  I've been in love with the great outdoors here ever since.  This area offers SO much hiking, fishing, camping, and so much more.  People chat about the rain a lot, but the continuous mist that sticks around through the winter certainly makes for one of the most beautiful color palette I've ever called "home."  So, what better inspiration can I pull from than that of my own backyard?!  
This is the view we have from our local park! Lucky us! 
My personal design aesthetic is very clean, straight-forward, and highly functional. I'm attracted to Scandinavian inspired spaces for their minimalistic feel. I also LOVE bright, white, cheery spaces. Living here in the PNW, I've also developed a strong love for gorgeous, natural wood elements, which is why they show up so frequently in nearly all of my client projects! I'd like to incorporate a "natural" feel to the space while still having an element of sophistication as well. Here are a few examples of some spaces that reflect my personal aesthetic.
1. Whitestone Stone Design – Gender Neutral Nursery
2. A House in the Hills – Mateo's Nursery
3. Jaimee and David Morse – Nursery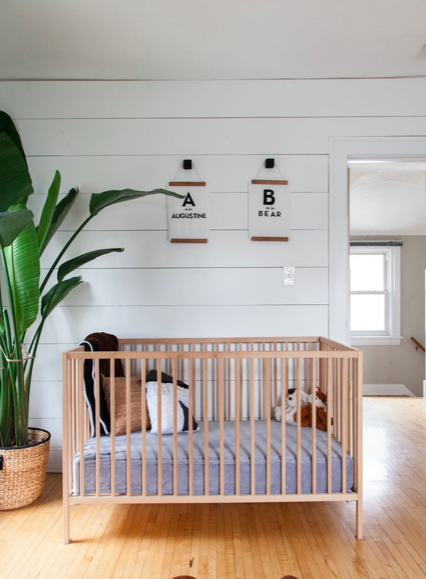 4. Akin Design Studio – White and Green Nursery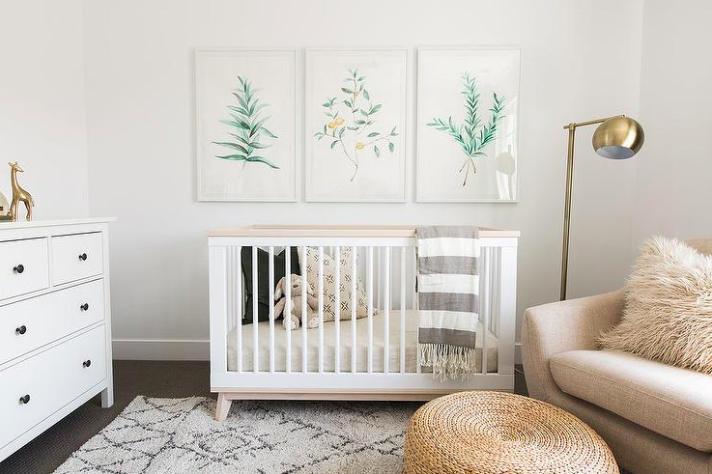 WHAT'S NEXT
Over the next week, I'll be firming up the last bit of the design plan in order to make sure that all the components I'm wanting in the nursery will fit. In addition, wrapping up the final details of the purchasing plan and verifying that all the elements are available by the deadline. You can tune in next Thursday to see the final design plan before I move into purchasing and implanting the design!
Thank you so much for all of you that are coming along this journey with me! Your support means the world.
– Happy Designing –
heather-scherie of Whitestone Design Group
Be sure to check out what's going on with all of the Designers and Participants this week here!